Check In for Flight
We offer a range of check-in options for travellers. Make sure you have all your travel documents ready, including a valid passport, air ticket or booking confirmation and any necessary visas. Passengers are advised to arrive early to allow sufficient time for passport control and security procedures. Please contact your airline if you have any enquiries. Once you get into the terminal. You need to issue boarding pass and proceed with the procedure for checking in baggage. The place to proceed the above process is the check-in counter area.
Check-in can be divided into three categories: check-in for counter, self-check-in and online check-in.
The check-in counter has a specific check-in counter according to destination and seats level etc.
The check-in counter will also be opened three hours before departure. It has advantage in that being able to proceed both boarding pass issuance and baggage check in at a time.

The self check-in using kiosk can be checked in quickly without a long queue, but for passengers with luggage, there is a hassle of having to check back at the check-in counter. But it is convenient for passengers without luggage.

Online check-in refers to checking in online on Kuwait Airlines' website. However, the processing procedure shall be carried out at the particular check-in counter for boarding pass issuance and baggage check-in.
You can proceed quickly because you don't have to wait as long as a regular check-in counter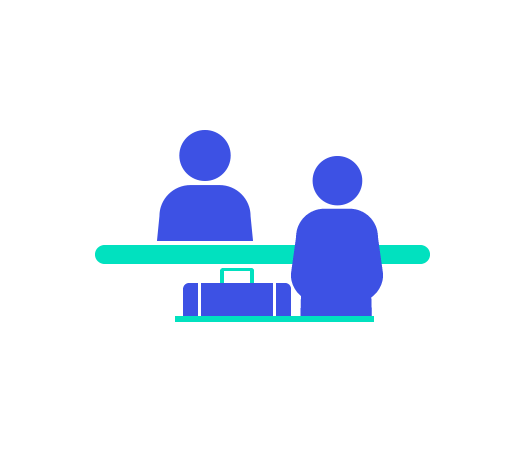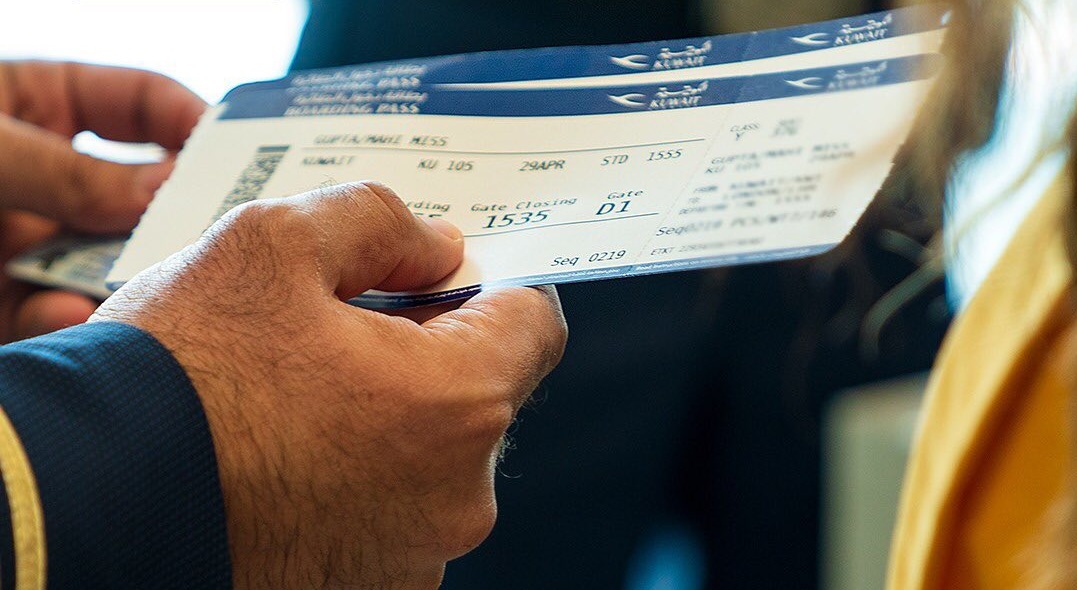 Check-In Counters Opening & Closing Times


3 hours before actual time of departure.
All the Kuwait Airways Check in Counters will be closed 1 hour prior to the Scheduled Departure time and Departure Gate closes 20 minutes prior to the Departure and for New York Flight KU117 departing from Kuwait T4 will close 90 minutes prior to departure.
Check-In Counter Allocation

Check-In Counter No.

Allocation

Counter No 3-4

Royal Class

Counter No 5-6

First Class

Counter No 7-9

Business Class

Counter No 10-20

All GCC Counries Flights(Economy Class)

Counter No 21-32

All European Countries Flights(Economy Class)

Counter No 36-44

Only New York Flights(Economy Class)

Counter No 33-43

All Indian, Srilanka, Pakistan Countries Flights(Economy Class)

Counter No 35-36

On Line Check-In

Counter No 45

Counter in Charge

Counter No 46

Crew Bag Drop

Counter No 47-48

Special Need Counter

Counter No 49-50

Oversize Baggage Counter

* The above check-in counter allocation plan may change depending on the situation, So please check the FIDS(Flight Information Display System) first when you arrive at the airport.
Self Check-In(CUSS)
We introduced a self-check-in system(CUSS) to improve passenger convenience by reducing counter congestion.
It is convenient for passengers without luggage to issue boarding passes using a self-check-in kiosk because they do not have to line up at the counter.
However, destinations requiring visas must use check-in counters.
The total number of CUSS installed in T4 is 16 units with 6 in the Satellite Building and 10 in the check-in counter area.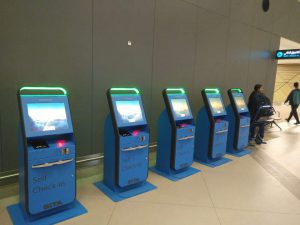 On Line Check-In
The online check-in provided by Kuwait Airlines can be carried out by clicking on the site below.